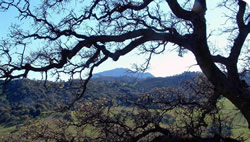 Services
Pruning
Removal
Stump grinding
Cabling/bracing
Brush Clearing
Fire Prevention
Pest Control
SOD Disease Prevention
Consultation
Certified Arborist Services
Free Wood Chips for Mulch
Tree Spraying & Injection
Fertilization
Contact
Pineda's Tree Service
San Pablo, CA 94806
Office (510)758-1594
Office Fax: (510) 620-0922
Roberto (415) 613-1392
pineda.tree@gmail.com
About Us
Roberto Pineda, Owner-Manager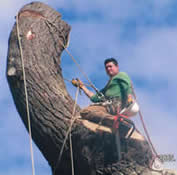 Roberto (Austreberto) Pineda, originally from Guatemala, has 25 years of solid tree work experience in California, and is one of the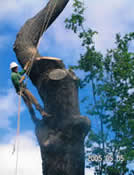 most experienced and skilled working arborists in the San Francisco region. He can do it all, technical tree removals, large or small; fine artistic pruning for trees of all sizes and shapes.
He gained much of his experience in tree work and crew management through previous employment as a foreman with "Mr. Trees" and later with "Artistry in Trees", two prominent tree care companies in Marin County California.
He personally trains and supervises his skilled climbers and groundmen, and works on almost every job himself. He loves trees, loves the work and loves the people and properties that he works with.

Lilia Crisostomo Pineda, Co-owner, Business Manager.
"Lily" is Roberto's wife, the brains, heart and beautiful smile in the office, supporting the operations.

Kevin Pineda, Second Generation Working Arborist
Don Cox, Certified Arborist Associate.
Don has over 40 years of experience in the tree and landscape profession, as did his father before him. He's a knowledgeable and highly experienced tree worker and landscape horticulture consultant, specializing in tree maintenance, plant health care and soil improvements. Don is a licensed pest control operator and a specialist in Integrated Pest Management and Sudden Oak Death prevention. Don also provides specialty pruning services: Bonsai collections, Japanese Maples, Niwaki Pines, and other tree and shrub artistic/aesthetic pruning. See website at: thetreedoctor.org.