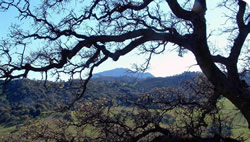 Services
Pruning
Removal
Stump grinding
Cabling/bracing
Brush Clearing
Fire Prevention
Pest Control
SOD Disease Prevention
Consultation
Certified Arborist Services
Free Wood Chips for Mulch
Tree Spraying & Injection
Fertilization
Contact
Pineda's Tree Service
San Pablo, CA 94806
Office (510)758-1594
Office Fax: (510) 620-0922
Roberto (415) 613-1392
pineda.tree@gmail.com
Services
Tree, Shrub and Vine Pruning and Removals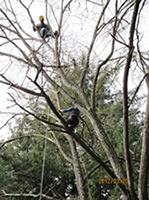 Training of young trees and shrubs for structural integrity, natural form and beauty.
Artistic and technically correct pruning of trees and shrubs of all species and sizes.
Crown cleaning, shaping, raising, height reduction, branch end-weight reduction and clearance from roofs and structures as needed.
Safety pruning for hazard reduction.
View pruning.
Technical rigging and removals. Precision tree felling.
Fire defensible space pruning and clearing.
Brush clearing.
Stump Removal
Small stumps can sometimes be removed by digging or "grubbing".
Larger stumps (over 4 to 6 inches in cut surface diameter) are usually best removed by a stump grinding machine. This is a motor driven grinding wheel with carbide teeth that grinds away to below soil grade, to eliminate the stump, root crown and surface roots where needed.
Tree Support Systems
Some trees have structural defects than can't be fixed by pruning. Trees that have weak limb attachments, but require preservation, can sometimes be supported by cables or other artificial support systems. Cables, bolts or pipe support systems are designed and installed according to industry standards and best management practices.
Plant Health Care
"PHC" is the modern, holistic approach to intelligent plant management. PHC incorporates the principles and practice of Integrated Pest Management (IPM), comprehensive plant cultural conditions management, site-specific inspections/recommendations and least toxic controls.
Pro-active preventive maintenance.
Inspection/monitoring services for early detection and intervention.
Least toxic alternatives for pest and disease control.
Watering, mulching, root collar grade adjustments and other important plant culture issues.
Soil analysis and site-specific prescriptions for fertilization, soil mineral amendments, soil biology enhancement. Healthy soil helps build plant resistance to pests and diseases.
More information on IPM and specific pest control available at the website:
www.ipm.ucdavis.edu